Description
BEYOND BLACK MEMBERS EXCLUSIVE
COMPLIMENTARY TICKETS
WOL has partnered with Aston Martin Hong Kong and The St. Regis Hong Kong to bring you the ultimate afternoon to celebrate Father's Day.

Come to discover the crème de la crème of British automotive engineering with a test drive experience of the Aston Martin DBX and a viewing of the limited Vantage F1 Edition. You will also enjoy The St. Regis Hong Kong's signature afternoon tea and beverages in the hotel's refined and intimate ambience at St. Regis Bar.
Aston Martin car viewing of the new Vantage F1 and DBX
Complimentary St. Regis signature Afternoon Tea featuring six kinds of canapés
Enjoy free-flow soft drinks, coffee & tea
10:30 - 12:00 (30-min slot)
By Booking Only Here
Route: The St. Regis Hong Kong - Harbour Road - Lung Wo Road - Central IFC - The St. Regis Hong Kong
Date:
Thursday,16 June 2022
10:30- 12:00 Test Drives 
12:30 - 14:30 Afternoon Tea & Drinks
Venue:
Porte Cochère & The St. Regis Bar, G/F, The St. Regis Hong Kong
Address:
One Harbour Drive, Wan Chai
Reservation:
RSVP by Wednesday, 15 June 2022
We will respond within 1 business day (Mon - Fri 9am-9pm).
About The Partner

Aston Martin is the iconic British sports car brand that has stood for beautiful, hand-crafted cars that are exhilarating to drive since 1913. Aston Martin's state-of-the-art headquarters in Gaydon, Warwickshire is built upon the passion, skill and creativity of the people who dedicate their working lives to the most iconic brand in the world. Every intricate stitch, beautifully expressed line, and the stirring noise of our engines, is a manifestation of the desire and collective spirit to create the most beautiful cars: the soul of Aston Martin made real.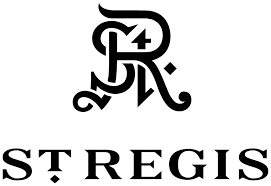 Reflecting the vision of St. Regis through the eyes of interior designer André Fu, our Hong Kong hotel is a "curated mansion" in the heart of vibrant Wan Chai, blending creative architecture, diverse cultures and timeless elegance. Our hotel is home to a two-Michelin-starred French restaurant helmed by Chef Olivier Elzer and a one-Michelin-starred Chinese restaurant led by Chef Hung Chi-Kwong. The Drawing Room, meanwhile, hosts a redefined Afternoon Tea experience with all-day international dining, while The St. Regis Bar crafts signature cocktails that are inspired by a tale of two cities: Hong Kong and New York. Our thoughtfully designed, five-star accommodations include 129 hotel rooms and luxury suites complemented by East-meets-West elements. Our location along the harbor is the perfect setting for your personalized butler services, bespoke accommodations and high-speed Wi-Fi at The St. Regis Hong Kong
*Photos and media are for reference only.
#Please do not drink and drive.